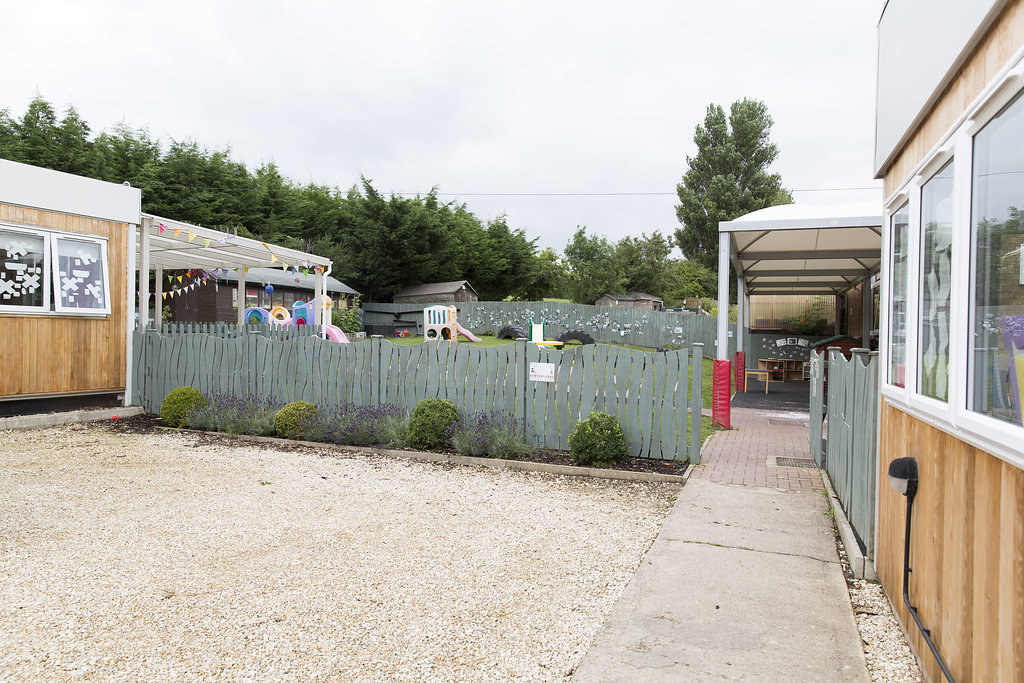 Welcome to Tiny Acorns Nursery! We are very lucky to be located in secure, spacious grounds of a school with our own large, private gardens for the children to play in, as well as the use of the school's grounds for walks. It is a green and open location surrounded by fields.
The nursery started with just one building on the site in 2009, and since this time we have steadily grown and expanded, and we can now offer separate rooms for all ages with a Baby room (0-18months), a Toddler room (18months-3years) and a dedicated Preschool room from 3 years to school age.
We strive to offer outstanding care for every child, and were recognised by OFSTED in our last inspection in January 2020, who awarded us Outstanding status in every category for the second time! You can read our Ofsted reports HERE.
Our setting is a welcoming and familiar environment for the children where the staff are long-standing, consistent and know the children individually. One of our main priorities is a strong staff team, with all practitioners trained or training to become at least Level 3 qualified, and where staff stay and flourish with our support. A strong staff team is the foundation needed to provide the most love, understanding, fun, variety and learning for the children and it is the people working here that make all the difference to each child's development and experience of nursery life. We like to think of the Tiny Acorns team as one big family, working together in a pleasant and well maintained setting and supported by a responsive management team.
Our nursery website is designed to give you an introduction to the childcare we offer but we invite all families to come and visit us and get a feel for what we are all about. There is nothing better than seeing us in action and meeting our nursery team. Please call us to book an appointment for a show around whenever it is convenient!